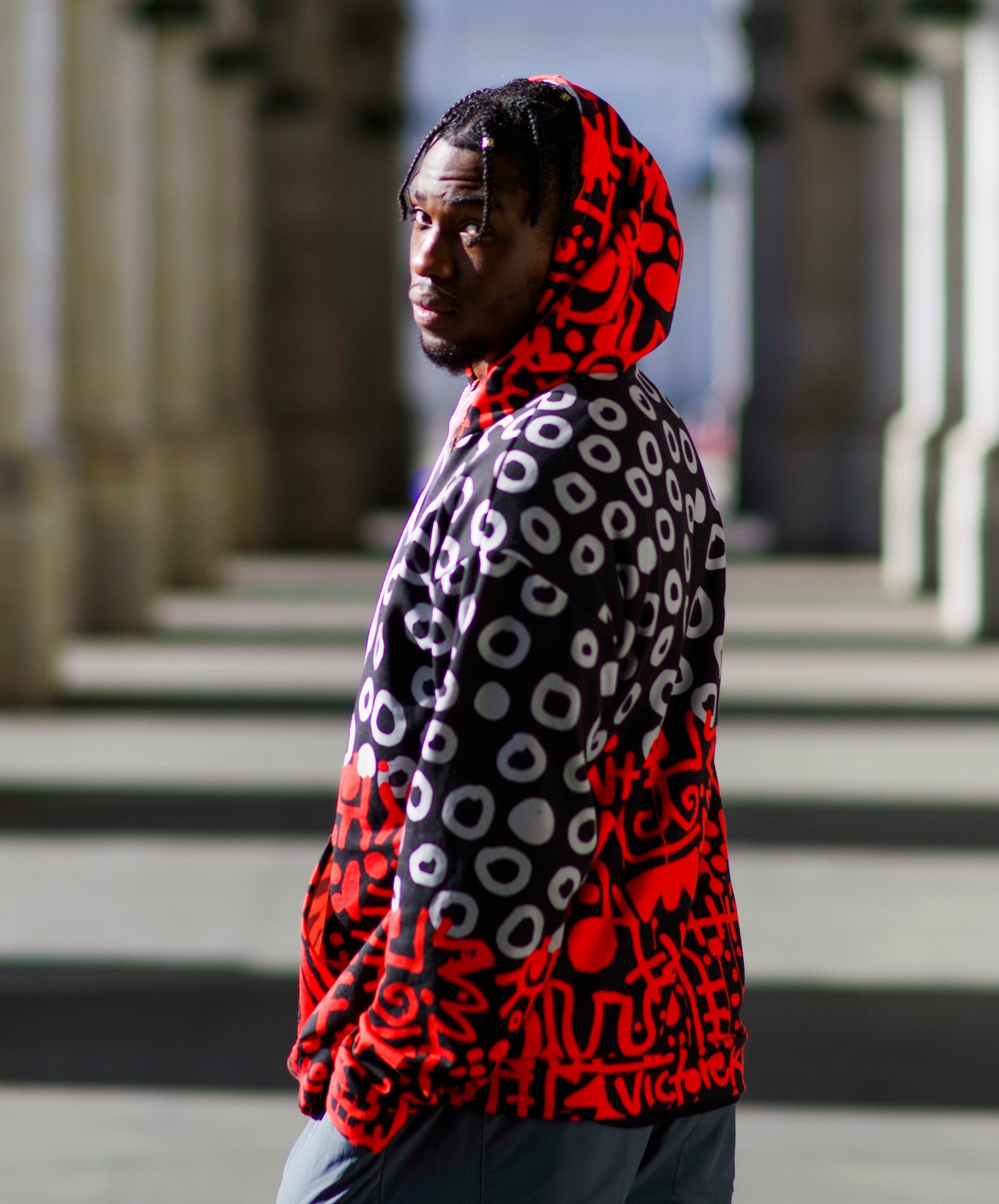 WEAR YOUR ART OUT!
Welcome !
Vekpuk Limited Editions: Wearable Art are designed by the artist Victor Ekpuk. Items are made on demand, with the artist's signature on each piece.  Each design is unique, created for the proposed canvas, with a limited run of only 100 pieces for each design.
Start your own collection!
Shop now
Latest Collection
Regular price
Sale price
$24.00 USD
Unit price
per
Regular price
Sale price
$25.50 USD
Unit price
per
Regular price
Sale price
$25.50 USD
Unit price
per
About Vekpuk Limited Editions
Victor Ekpuk is an internationally-renowned artist whose work is exhibited worldwide and is in the permanent collections of Smithsonian Institution, the World Bank, Hood Museum, among others. He has extended his canvas to collectible limited edition collection of wearable art and accessories as a way to democratize his artworks. These pieces emerge from the synergy between compositions from his original works and contemporary fashion. Some garments carry never before seen artworks, while others are reimagined designs from his original paintings. 
Each product in  Vekpuk Edition's catalog is made on-demand. Once you place an order, we produce it specifically for you. Estimated delivery time is about 14 working days. We're doing our best to get your orders out as soon as possible, but once they're in the hands of the carriers, it's up to their sorting center capacity. 
Thanks for your patience.
Stay safe.